Roué Let (by John B. Burroughs)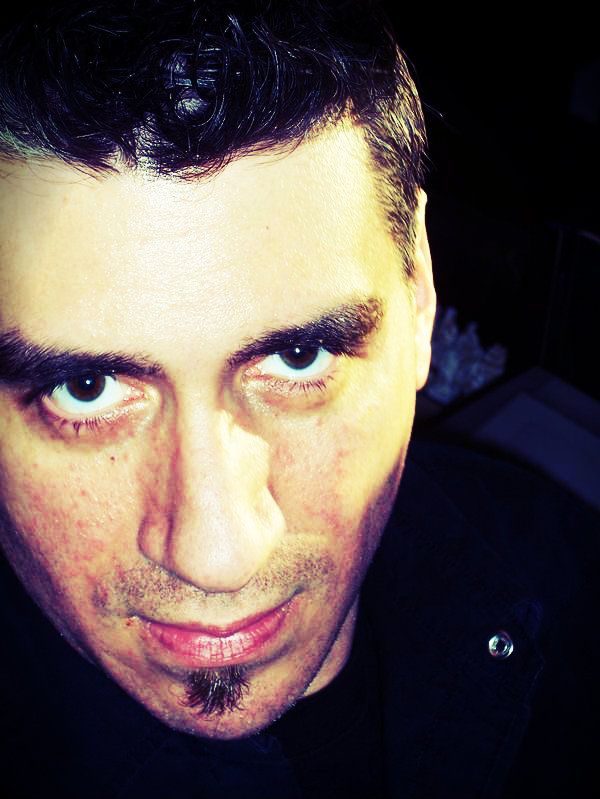 self portrait by the author
Roué Let
by John Burroughs, from The Eater of the Absurd [2012, NightBallet Press]

I'd sell my so
for a yes and no

I'd hold you to
the sale without
fail if you'd bail
me in once more

My in
you're all
most out

You time
whore eye
lover more
lick like
chime

I'd slime you
for a bite at
your pear and
delight in your
stare for a dark
door ramble
with my avant
in your garden
and repeal the woe
boat go law mow
shatter glow forage

Jack pot

Spin my rainbow
wheel make
a deal lie back
love whip crack
squeal

I'd sell my hot
for your trot
rim shot plot
slot naughty
ex in oh
party casino

My out
your in
win win


[written 12 November 2012]



* * * * *

John Burroughs
is the author of many chapbooks including
Electric Company
[Writing Knights],
Water Works
[Recycled Karma Press], and
The Eater of the Absurd
[forthcoming, NightBallet Press]. For nearly a decade around the turn of the millennium, John served as a full-time playwright and occasional music director in residence for the Ministry of Theatre at Marion Correctional Institution. In 2007, his blog earned a number one ranking on MySpace. He also co-founded the Lix and Kix Poetry Extravaganza and annual Snoetry: A Winter Wordfest. Since 2008, he has served as the editor and publisher of
Crisis Chronicles Press
.
Trackbacks